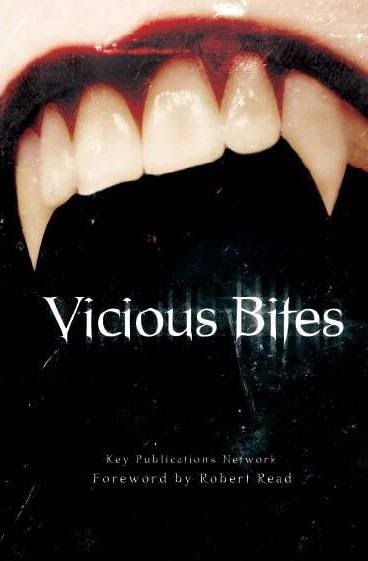 It's finally official! Been itching to make this announcement since last Thursday, but I had to wait until I know the correct Amazon.com link address so I can pimp this rockin' vampire book anthology.

I joined an online writing contest this past May of this year, and although my story didn't win in the category I entered it to, I am lucky enough to have my story, The Huntress, get picked to be a part of the second book of the Vicious Trilogy of Horror anthologies published by Key Publications Network & Key Publications.

This is a dream come true for me, to have a work of mine be published for the first time. So please, if you're into vampire stories, check out these fresh authors featured in this wonderful collection of stories and poems featuring those mysterious immortal creatures of the night that seems to seduce each and every one of us into submitting to their every whim and desire...

Help me spread the word, people!

Current Location:

on Cloud 9

Current Mood:

satisfied
I finally posted chapter 4 to this work-in-progress original story of mine. Please check it out & vote, Tweet & Like on FB:
http://www.wattpad.com/501505-drive-me-crazy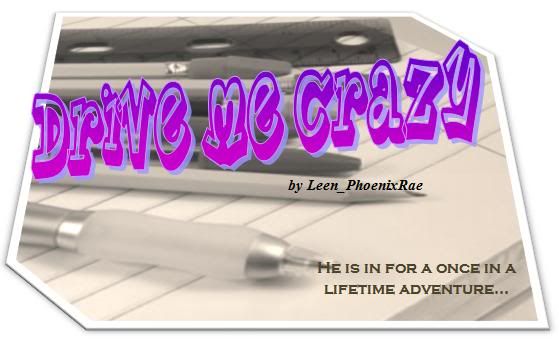 Did I mention that constructive criticism is REALLY appreciated as well as voting for the story if you like what you've read so far enough for it to be considered one of the contenders for the Watty Awards at Wattpad.com?
Current Location:

where i always am

Current Mood:

accomplished

Current Music:

"Haven't Met You Yet" [Michael Buble]
I joined this online writing thing (I downloaded the app on my phone too to read stories & fanfiction alike) after finding out that said website's having a contest & the winner will get uber nice prize (like a free self-publication deal with Lulu.com) and other goodies. Now in order for me to win, I have to pimp my story on Facebook & Twitter, which I will be doing in a bit.

I figured, since I have quite a few blogs, might as well use all tools available to me to pimp my story and hopefully (while it's still a WIP that I intend to finish) I get enough exposure and votes to be nominated.

Anyway, please check out
Drive Me Crazy
& vote, vote, vote! Help me win the contest and spread the word, please?
Genre: Teen/Romance
Description/Synopsis: Zac Harrison wanted to break away from the norm he was born to. With the help of his godmother and fraternal twin brother, he ditched his ivy league high school and opted to attend a public high school to finish off his senior year in high school. He was in for a culture shock and a whole lot more at his new school; he also knew it wouldn't be all that bad especially after he met Lizzie Suarez.


Boy, I'm just brewing with excitement here I can hardly contain myself. I just found out the good news last weekend. I wasn't really expecting it, but the email confirmed what I'd been wishing/dreaming to happen for a very long time hence why I started dabbling in writing fanfiction to help me work on my writing skills. And indeed it has helped me a lot over the course of the years since I first posted my fan fiction story online nearly a decade ago.

I became a member of an online social forum for aspiring writers, and on a whim I decided to join one of the many contests to help members work on expanding their imagination and whatnot. Anyway, my story wasn't picked as one of the winners for the category I submitted it to, and I thought that was the end of it; my story didn't win so the chances of my story being included in an anthology book being published by the site's moderator & owner would be nil.

Well surprise, surprise. I was having one lazy July 4th (Sunday) afternoon when I decided to browse on by to the site and checked my messages. Turns out one of the two messages in my inbox was from the moderator/owner congratulating me because my story was picked as one of the stories to be included in the anthology book!

I was ecstatic after reading that email. I had to re-read it countless times to be certain that I didn't read it wrong. Heck, I even showed my folks and sisters the email because I was having a hard time believing it.

I was so giddy with excitement that I ended up posting a status on Facebook and Twitter, but I didn't tell them what the "surprise" was because the book anthology won't be available until July 15th!

Now I'm counting down the days until the official publication date. It will be available on Amazon. I'll provide the link once I know it. BTW, it's a vampire book anthology in case you're wondering what genre it is about.

Hello, hello, hello!


Isn't that great?! I'm so excited just thinking about it. And I think that for my story entry it has a different take to the whole vampire genre. I mean, it was a gamble that I took and hopefully it pays off and nobody's thought of that plot idea and used the same thing too! -LoL-

Anyway, without much further ado here's the link to my short story entry. Please leave a comment & let me know what you think. Constructive criticism's always welcome. I know I left the story kinda a cliffie, but in the back of my mind I thought of adding more to it and make the whole thing a series of short stories as opposed to one novel. Maybe I'll make it to a novella or something; we'll see where it takes me.

Almost six months in to 2010 and I am now able to check off at least one of the many items on my RESOLUTION LIST I made New Year's Eve while en route back to Canada after visiting relatives in Virginia. I joined an online contest and entered a short story. There's also a chance of it getting published in a vampire anthology book that the site's sponsoring whether my story wins or lose.
Current Location:

at home

Current Mood:

accomplished

Current Music:

Girl In Your Dreams [M2M]
Have you ever found yourself enjoying something you had previously scorned as a cliché? What was it?
A few years ago I was so
against
the hype surrounding the release of
Goblet of Fire
-- the book. I didn't know what all the hoopla was about the
Harry Potter
series. Mind you I've never heard of the book until GoF was almost released and talks of making a movie about the boy wizard exploded in the early 2000.
I told myself I ain't gonna be sucked in to the whole thing. But my sister ended up having a copy of the first HP movie and I was sold! -LoL- I mean, I love reading about magic, wizards, witches and almost anything paranormal so I wanted to read the books. Sis borrowed it from her school library and I was just sucked in to the wonderful world of
Harry Potter.
Now I am a fan and...well, although there were a few love-hate moments between me and the series, still, I have no qualms about it.
Current Location:

@ home

Current Mood:

cranky
I just realized I haven't updated you guys on my recent "lack of work/job" status. I know I've been blogging about sending out how many resumes a night and going to two interviews (btw, the one I went to last Thursday, I heard back from the lady and said that they hired somebody else -- as usual; I knew I wouldn't get it, it was a gut-feel. I betcha the one they hired was someone with at least a few months'/years experience) and the like.
Well as of Monday this week I got me self a PT job. It was different from what I used to, but hey, at least I get paid, right?
It was the same PT job that I often take when my sis-in-law's parents (who does it as a PT job as well) goes on holidays and they need people to sub for them. The hours are short (4 hours/day, 5 days/week) and it's at night so I am free to do whatever during the day and still get to my PT job at night. And what lured me to take the job was even though I work PT, after 3 months I get some benefits (Blue Cross, etc), which really rocks!
I figured once I find another a job (a day-job), I'll still keep this PT gig of mine. I'll just have to make sure that whatever job I find during the day won't really get in the way of my evening PT job, hehehehe.

So I sorta made one resolution before the stroke of midnight on December 31st, 2008, and that was for me to watch as many of the movies I listed on my MOVES TO WATCH list. now, mid-way through the first month of 2009 another idea struck me and I wanted to see if I'd be able to fulfil it or not.

What is this harebrained idea of mine, you asked?

I'm going to track down ALL the books I've read this year and probably BLOG about each and every one of them, so by the end of the year I'll have an idea on exactly HOW MANY BOOKS I'VE READ IN 2009. Of course the counting will be a bit off 'coz I've read and finished a few books since the beginning of January, but I think I can sorta back-track a bit to include some of the previous books I've read to the count.

I'm still without a job right now. The phone call I was waiting for today didn't happen. I was told when I went for my interview last Wednesday that Monday was when she'd be doing her call backs to let the people she interviewed know if they got the job. Well, it's already after 6:30pm and no phone call. Not even a message was left on our answering machine. :( It's back to the ol' drawing board for me again. -sighs- Not that I stopped sending out resumes after I landed that interview. I'd just been...well, delaying sending out more in case the interview was a success and I am with a job again.

Oh well...


Now all I gotta do is sit back and wait until Monday to hear (or not) back from the lady who interviewed me today for the CSR position...
I just got home a few minutes ago from a job interview. I'd say it went rather well and I was calm, a bit chatty about what I used to do and...well, suffice to say out of all the job interviews I've done in the past, this one I went to today ranked high up there as far as how I handled myself, the situation and the questions.
Good thing I decided to pick up the phone earlier this afternoon when it rang and it registered a valid person's name and phone number, however both number and name were alien to me hence why I was tempted to not answer it, but something in my gut told me to answer the call and answer it I did.
It was the right choice to make.
The caller was someone from the course I registered to take this Saturday. Apparently there weren't enough registrants for the Saturday class at the south campus location for the course so it got cancelled, however I still have another option: Thursday night classes (6:00pm - 9:00pm) for the same course but different location. Instead of the school being about just a 5-10 minute drive from my place, the location was moved to the downtown campus and that's about a 15-20 minute drive provided I don't get caught during rush-hour traffic (remember I'm starting at 6:00pm). But since it's on a Thursday I don't think traffic will be hellish.
Tomorrow I'm going with my sis to school. I finally found out the textbook I'll need for the course and I only have until before class starts on Thursday to get my hands on it, so might as well look for a copy at the downtown campus bookstore and buy it -- if it's available. I thought my Mom had the same book since she took the same course I am taking a year ago, but the book assigned to her class was different from what I need so I have to buy the textbook. Darnit!
I'm gonna be stuck downtown until sis gets outta class (I'd bus home, but I'd rather not 'coz I think it'll snow again tomorrow and the temps will start dropping again, so nu-uh to bussing home and freezing my tushies off!) at around 2 o'clock. I'm gonna be pretty pressed for time coz I have to swing by Save-On Foods store to grab the fruit basket I ordered this morning for my Mom (pick-up time's at 2:30pm for the basket), then I have to go pick-up Mom from work and drop off the fruit basket that she was in charge of buying to give to their volunteer worker whose last day is tomorrow.
I'm preparing myself on what to do while my sister's in class. I can always hang out at one of the numeours quiet rooms (otherwise known as STUDY rooms) located around the building. I can bring a laptop and work on my story while waiting OR I'm conflicted on whether to download movies off iTunes to watch while I wait. Of course it'll cost me to download a movie, but hey, that'll give me something to watch while waiting for my sister's class to be over. And it will help me check-off some of the movies I wanna watch off my list (which I am adding a few more titles to that just caught my fancy after seeing previews of 'em).
Here's MY *UPDATED* MOVIE LIST:
Australia (Nicole Kidman, Hugh Jackman)
Transporter 3 (Jason Statham)
Narnia: the Lion, the Witch and the Wardrobe (????)
Narnia: Prince Caspian (????)
Wanted (Angelina Jolie, Morgan Freeman)
Star Wars IV, V & VI (Harrison Ford, Mark Hamill)
Indiana Jones I, II, III (Harrison Ford)
Indiana Jones IV (Harrison Ford, Shia LeBouf)
Eragon (Jeremy Irons)
Quantum of Solace (Daniel Craig)
Madagascar 2 (Chris Rock, Jada Pinkett-Smith)
The Dark Knight (Christian Bale)
Mamma Mia! (Meryl Streep, Pierce Brosnan, Colin Firth)
Bones Season 3 (David Boreanaz, Emily Deschenel)
Beowulf (Ray Winstone, Angelina Jolie)
Hellboy II: The Golden Army (Ron Perlman, Selma Blair)
If Only (Jennifer Love Hewitt, Paul Nicholls)
Match Point (Scarlett Johansson, Jonathan Rhys-Meyers)
Anastasia (voices of Meg Ryan, John Cusack)
Aquamarine (Sara Paxton, Emma Roberts)
Eagle Eye (Shia Lebouf)
Wall-E (???)
National Treasure 2: Book of Secrets (Nicholas Cage)
Max Payne (Mark Wahlberg)
Bad Girls (Drew Barrymore, Andie MacDowell, Madeleine Stowe, Mary Stuart Masterson)
The Day the Earth Stood Still (Keanu Reeves)
Timeline (Paul Walker, Gerard Butler)
The Island (Ewan MacGregor, Scarlett Johansson)
The Mummy 3 (Brendan Fraser, Jet Li)
Hancock (Will Smith, Charlize Theron)
The Perfect Score (Scarlett Johansson, Chris Evans)
Alvin and the Chipmunks the Movie (???)
Babylon A.D. (Vin Diesel, Michelle Yeoh)
Serenity (Nathan Fillion, Summer Gladue)
The Women (Meg Ryan, Annette Benning, Debra Messing, Jada Pinkett-Smith, Eva Mendez)
I've been updating this list since my unexpected
early
"vacation" last month. I just keep on striking out the movies I've seen then adding the movies I want to watch, so really the list doesn't end! -LoL- But I have a feeling I'll be able to clear this list given enough time to rent or watch them in theaters. -grins-